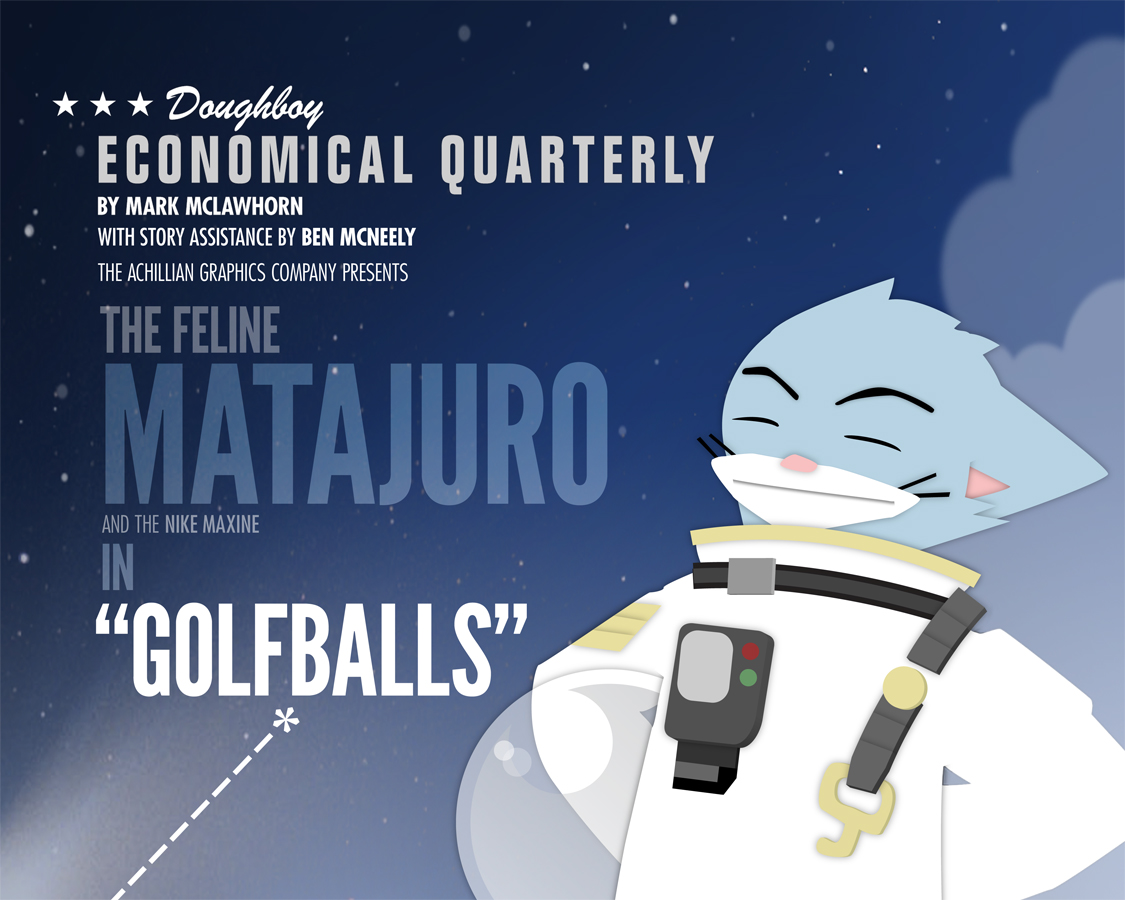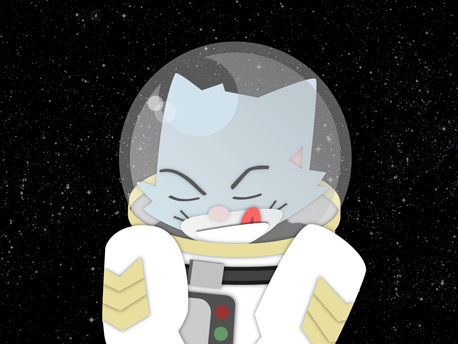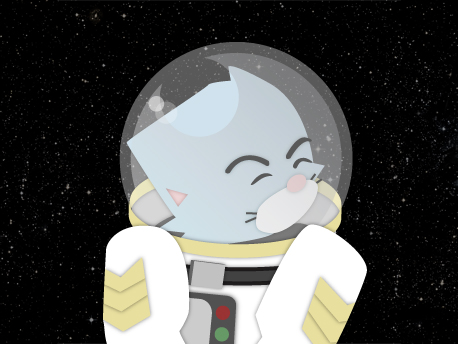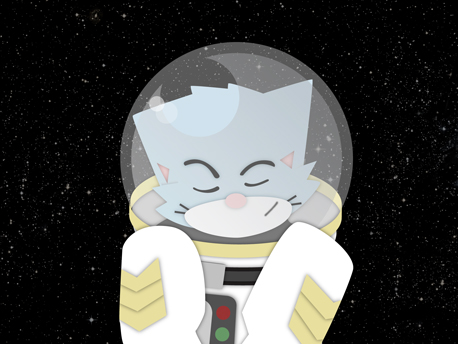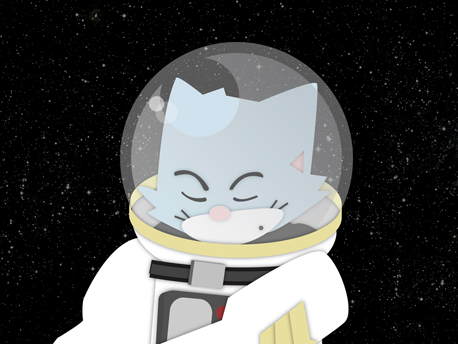 Golfballs
At the dawn of the 20th century, newspaper comics began as monoliths of design, taking up entire pages of Sunday sections and demanding attention. The beginning of the 21st century saw newspaper comics all but neutered, their formidable stature now relegated to tiny crevices and afterthoughts.
This installation was an attempt in reinventing the newspaper comic strip into something new, yet obviously familiar. It is entirely modular, and like Sunday newspaper strips can be configured in a myriad of ways depending on the space needed. Digital mixed media. Vector illustration and found textures. Produced to allow adaptation from physical installation to browser-based sequence.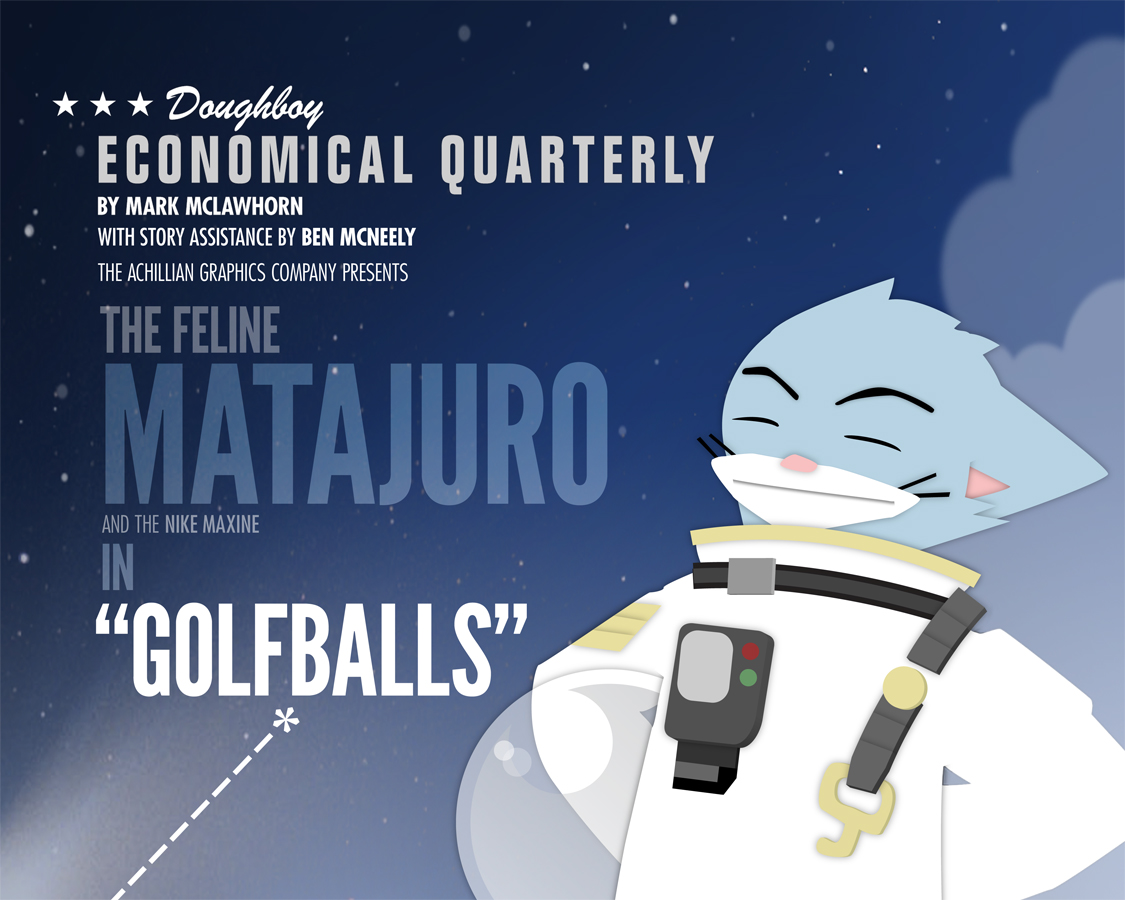 The Feline Matajuro and the Nike Maxine star in this short gag reel.